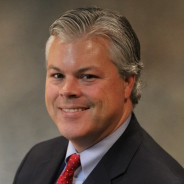 Bo Megginson is the managing partner of the Gold Coast Angel Investors in Miami. Prior to joining Gold Coast, Megginson was the Gulf Coast Executive Director for the 250+ member Angel Investor Management (AIM) Group. Joining AIM shortly after its inception in 2012, he helped grow AIM into the largest and most-active angel investor network in the Southeast U.S., completing 62 deals involving 43 companies, and investing more than $40 million in early-stage transactions.
A veteran of multiple start-up companies, Megginson's eclectic background helps him relate to today's capital-seeking entrepreneur…from developing projects with Native American Indian tribes, to setting up specialty insurance programs in niche ag markets, to structuring joint ventures on government contracts. He is also an award-winning journalist having claimed four Alabama Press Association awards prior to turning his attention to private business pursuits.
An Auburn University graduate, he was a 10-year board member of Victory Health Partners -- a faith-based healthcare clinic for low-income and uninsured patients in Mobile, AL -- prior to moving to South Florida.
Now as a new Miami resident, Megginson has turned his attention to the local leading faith-based healthcare clinic, by serving on the board of the SSJ Health Foundation. In his role he remains dedicated to his passion for helping the uninsured by implementing creative funding systems and community engagement programs that inspire a greater emotional commitment from volunteers, donors, and care providers.