Though American Heart Health Month is now behind us, those of us at St. John Bosco Clinic remain committed to bringing awareness and providing life-saving treatment for this prevalent disease throughout the year.
Renowned cardiologist and St. John Bosco Clinic physician volunteer, Dr. Jose Joaquin Centurion, is asking for your help in ensuring we can continue to treat those in our community who need it the most.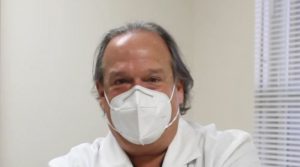 Your support is key to reaching our goal by March 31st. Just $41 a month can help us provide quality health care to one patient for the full year.
We thank you in advance for making a difference and bringing hope to our community.