February is American Heart Month, and as providers of essential life-saving healthcare, we turn our focus to the heart health of our community.
As you know, the St. John Bosco Clinic has been providing free primary care, along with some specialty care – including cardiology – to the Miami-Dade community for over 28 years. In our years of service, we have noticed that many of our patients are at high risk for debilitating or fatal heart disease.
Of our patients:
33% have high blood pressure
39% have high cholesterol
27% were diagnosed with both hypertension and hyperlipidemia
Prevention and treatment are possible when patients receive the proper, quality assessments and care they need to address these conditions, and with your generous support, we can continue to keep Miami heart healthy.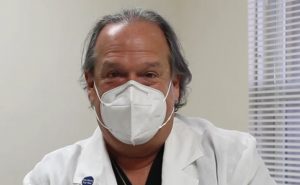 Dr. Centurion, renowned cardiologist who volunteers his time to help clinic patients,

shares the major risk factors of cardiovascular disease.
Your donation can change lives. Here's how you can help!
A recurring donation of only $41/month helps take care of one patient for an entire year:
Supports the healthcare professionals that provide primary and preventive care to patients
Funds the cost of the most commonly prescribed medications for the clinic dispensary that allows us to get the patient started on needed meds until other arrangements for ongoing medication needs can be made
Helps purchase supplies, including home blood pressure monitors to be used by patients who require close self-monitoring
Pass this message on to a friend and help us raise awareness of the services St. John Bosco Clinic provides to those most in need.
We thank you for making a difference and opening your hearts to help heal the hearts of others.