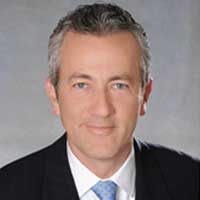 As Senior Vice President of ONE Sotheby's International Realty since 2004, Jorge Uribe's professionalism and expertise in the Miami residential luxury real estate market generated more than $1.5 billion in sales. Jorge was recently ranked by the Wall Street Journal as the #1 Individual agent in Miami Dade by sales volume and #32 in the whole country. Jorge has been the top producer for ONE Sotheby's International Realty since 2005.
Jorge graduated with a Bachelor's of Science degree in Business Administration from Northeastern University. He later received a Master's in Business Administration with a focus on International Marketing from Thunderbird, the School of Global Management in Glendale, Arizona.
He serves as Chairman of the SSJ Health Foundation, the philanthropic arm for the St. John Bosco Clinic, a free clinic in Miami-Dade County providing services to children and adults who lack access to healthcare. He is also a member of the Board of Directors for Friends of the Orphans, the fundraising arm for Nuestros Pequeños Hermanos. NPH is an organization which provides homes and education for orphaned children throughout Latin America, with a presence in 9 countries currently serving over 3600 children. Jorge is a Millennium Contributor to the Epiphany School Endowment Fund, as well as Carrollton School of the Sacred Heart and Gulliver Academy.
When not working, Jorge his wife Janette and their 3 children enjoy boating, skiing and traveling.